Hits: 162
STEPOVYJ VITER KATSURO achieved the Top Japanese Chin Dog title in the UKU TopDog rating 2020!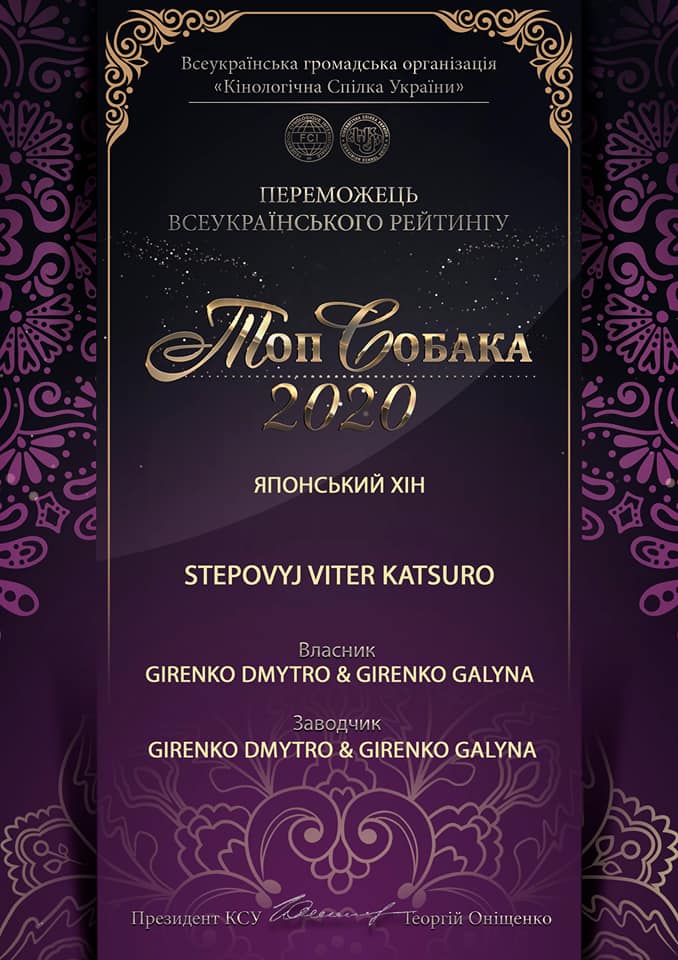 Hits: 594
There are new puppies from Vishenka and Takumi.
Hits: 291
The new version of our site published today. Please renew your saved links.
If you notice an error or non-working item, please let us know in any convenient way for you.