27.08.2016 was born 2 male in our kennel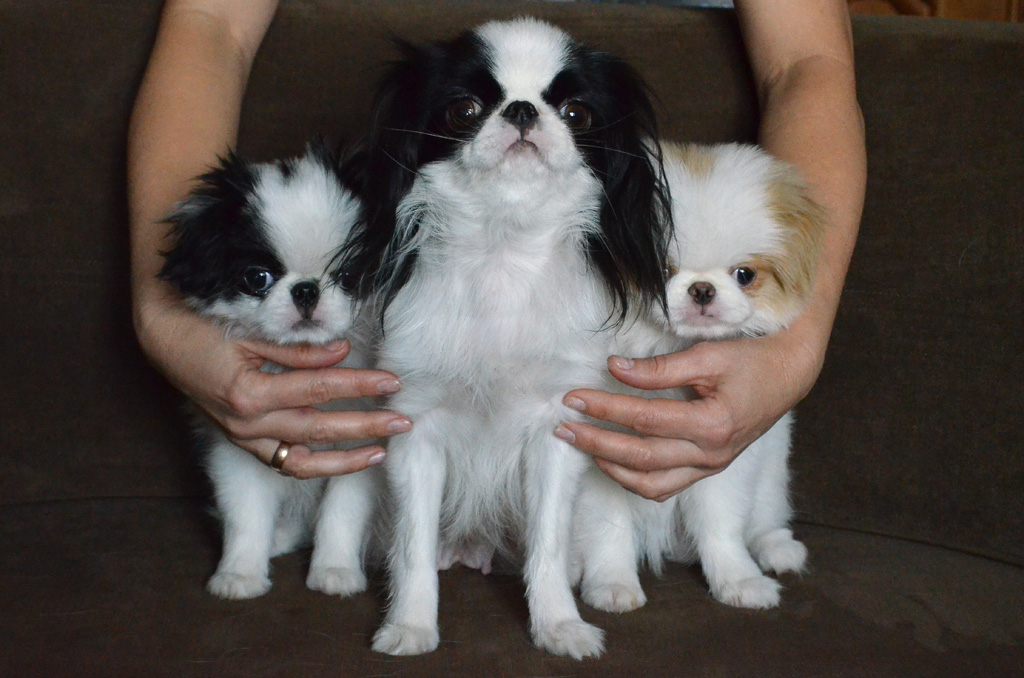 read more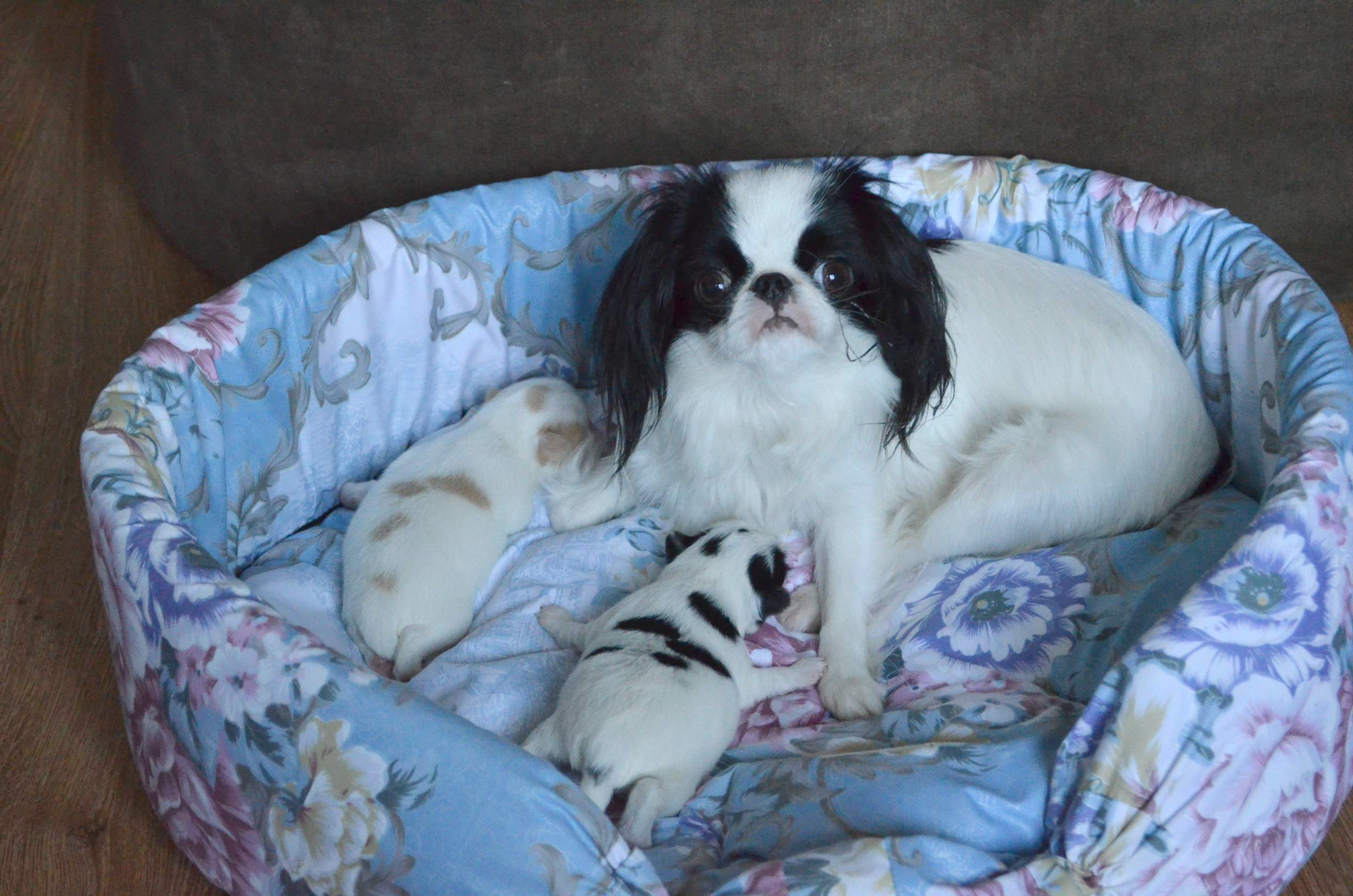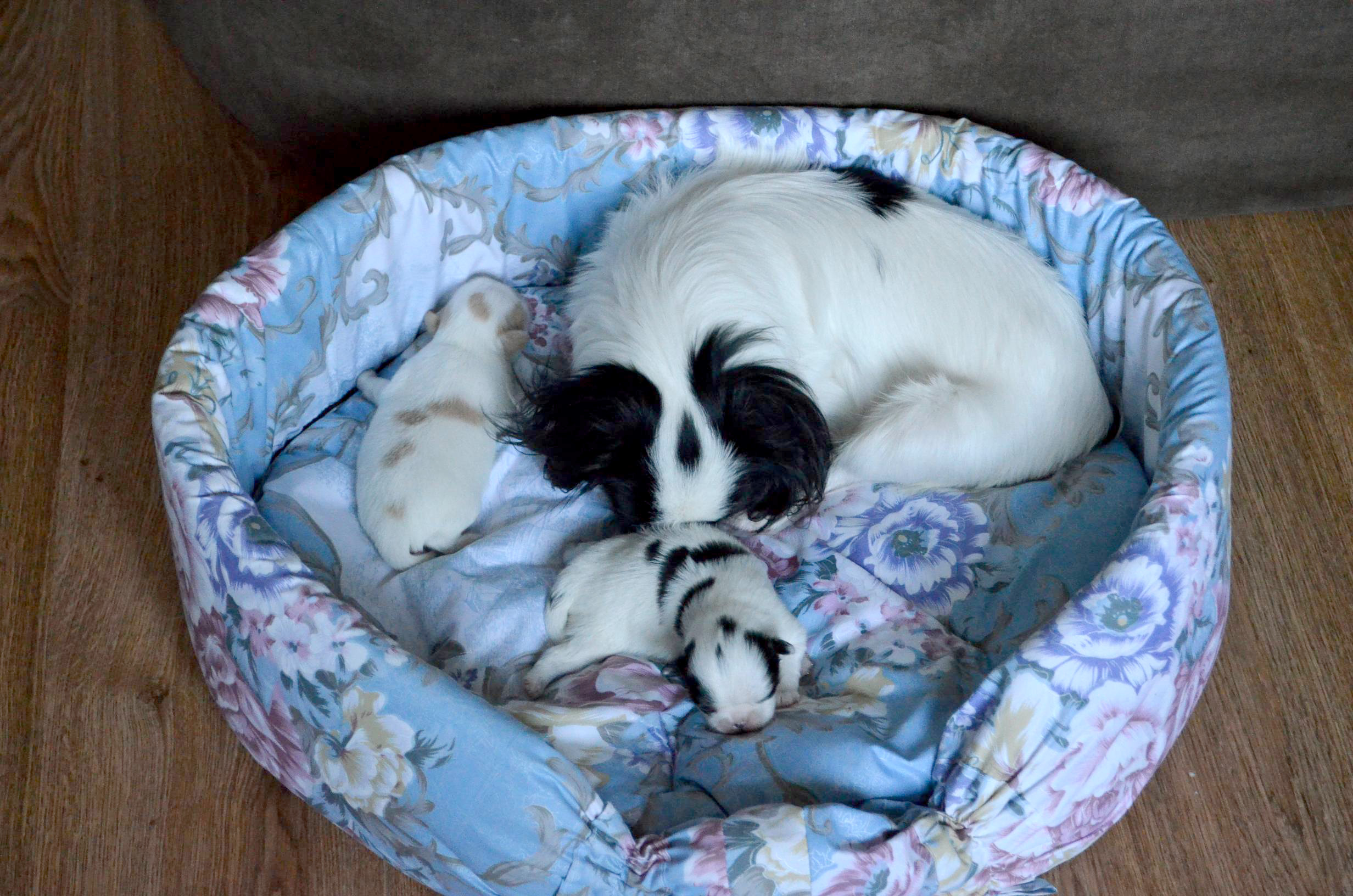 Sire:
STEPOVYJ VITER TOMIO
White & Black
Middle East European Union Cup Champion 2015, JCHU, CH.UKR, BBB UKR 2015, CH.MOL, GR.CH.MOL, SGR.CH.MOL, 8xBOB, 4xCACIB, 2xRCACIB
( http://ingrus.net/chin/details.php?id=6759 )
Dam:
SIDZYU VISHENKA
White & Black
JUNIOR CHAMPION OF UKRAINE, 2xCAC, CACIB
( http://ingrus.net/chin/details.php?id=9179 )
First: white&black, boy
STEPOVYJ VITER YUKISOGAN (home name YUKI) - in Japanese «YUКІ» - snow, «SOGAN» - steppe (prairie).
The name means «snowy steppe». The boy has interesting whorls of black spots on the white. This is similar to steppe after a blizzard. When you can see the places of the earth through the snow blanket. And on the black earth the thin needles of ice lie occasionally and merrily shines in the sun.
Reserved
Second: white&red, boy
STEPOVYJ VITER YUMEKIN (home name YUME) – in Japanese «YUME» - dream, «KIN» - gold, golden.
The name means «golden dream» or «dream about pure color as gold».
Our personal interpretation – «this is our dream that the boy will give a lot of lemon chins on joy for us». We have hope that the dream will come true!