On September 16, 2020, in our kennel was born three puppies.
b/r male
b/w male
b/r female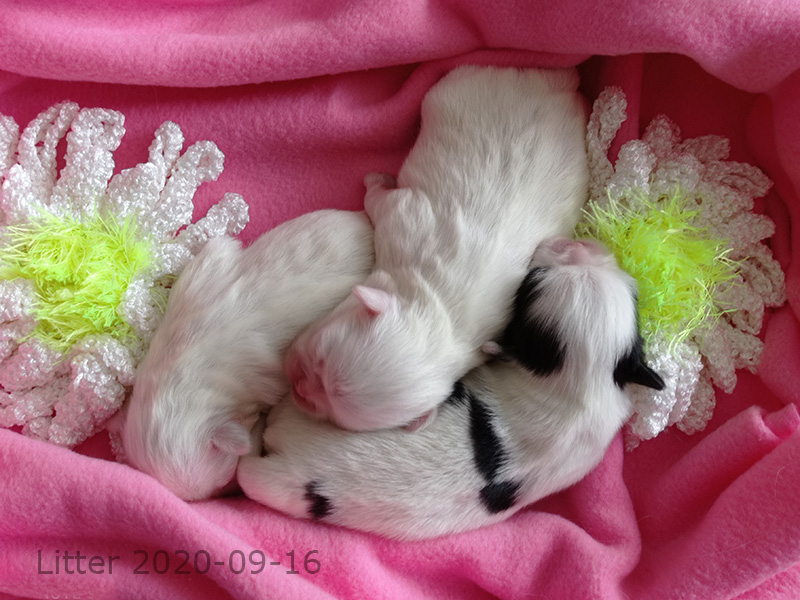 Important information to breeders.
Both their parents have a Classic STR DNA-profile (ISAG 2006) from a Laboklin laboratory. The puppy owners will be able to confirm origin by contacting the laboratory.
GM2-Gangliosidosis - PCR Laboklin test.
Result: Genotype N/N
Interpretation: The examined animal is homozygous for the wildtype-allele. It does not carry the causative mutation for GM2 in the HEXA-gene.
Both their parents have an FCI certificate a KNEE JOINTS CLINICAL EVALUATION CERTIFICATE.
Result: Both knee joints of the do a normal. It means they have no Patella luxation.
Рarents of puppies
Father - Stepovyj Viter Akihito is a smart and

energetic companion

Mother - Stepovyj Viter Solomia is a true

gentle bell
Grandparents of Puppies
| | |
| --- | --- |
| Takumi + Ade | Tomio + Vishenka |
| | |