STEPOVYJ VITER KATSURO ( 勝郎 : From Japanese 勝 (katsu) meaning "victory" and 郎 (rou) meaning "son".)
Male
Sire: STEPOVYJ VITER TAKUMI
Dam: ROSEHEAVEN'S LEMON ADE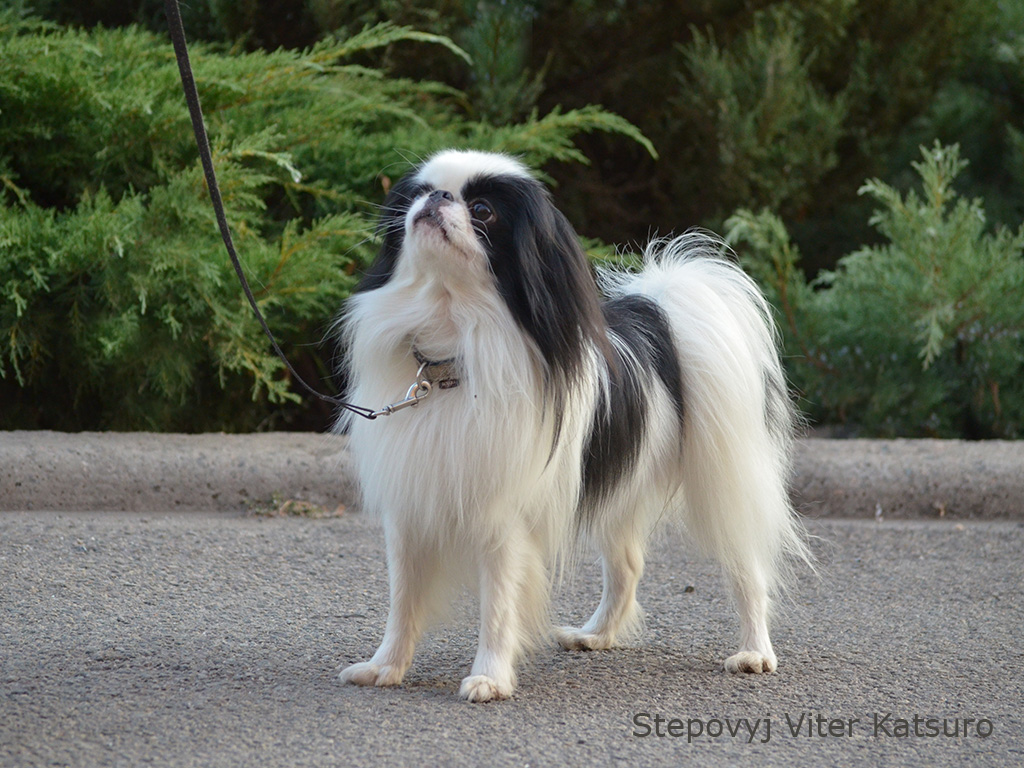 JChUkr, ChUkr x 3
Crufts International Qualifier x 3
BBB Ukr 2020, 2021; BOBx13, BOS, CACIBx9
He has a Classic STR DNA-profile (ISAG 2006)from a Laboklin laboratory.
GM2-Gangliosidosis - PCR Laboklin test.
Result: Genotype N/N
Interpretation: The examined animal is homozygous for the wildtype-allele. It does not carry the causative mutation for GM2 in the HEXA-gene.
He has a KNEE JOINTS CLINICAL EVALUATION CERTIFICATE.
The form of the certificate is approved by FCI.
Both knee joints of the do a normal.
Pedigree of Stepovyj Viter Katsuro
---